A Legacy Of Client Service
The firm's founder, Philip A. Di Maria, became an attorney in California in 1939. When World War II started, Mr. Di Maria entered the army and landed on Normandy beach carrying a copy of the California Civil Code.  He started the firm that is now Di Maria & Cone after he returned from World War II.  His daughter, Anne Di Maria Cone, joined the firm in 1979 when she became an attorney.  Philip Di Maria retired in 2000 and passed in 2007 and Anne Di Maria Cone retired in 2009.  Steven J. Cone became an attorney 1978 and joined the firm in 1981. The firm continues to do business under his supervision. Anne and Steve have been married since 1982. Our daughter Jennie is also a family law attorney for a firm in San Jose.
The firm has been a family run business since its date of inception and prides itself on providing effective and creative solutions based on the needs of our individual clients in Silicon Valley. At Di Maria & Cone, we work with each client to find ways to cope with the turmoil of divorce and other family problems, using mediation where possible. Our goal is to give our clients the tools they need to thrive afterwards.
Steven J. Cone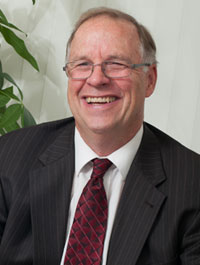 Steven J. Cone joined Di Maria & Cone in 1997 and practices primarily in family law litigation, complex property division, and custody issues. Steve is a graduate of the University of California, Santa Cruz and received his B.A. in Earth Sciences in 1973. Since graduating cum laude from Santa Clara University School of Law, Steve has been practicing law in California since 1978. He is admitted to practice in California Courts and U.S. District Courts. He is an active member of the family law sections of the California Bar, the Santa Clara County Bar Association, the San Mateo County Bar Association, the Palo Alto Area Bar Association and in the Mountain View Chamber of Commerce. In his spare time, Steve enjoys gardening, traveling and reading on a wide array of topics. He also plays on a local softball team.
Di Maria & Cone
628 Cuesta Drive
Los Altos, CA 94024
Phone: (650) 321-4460
Fax: (650) 321-0632
Di Maria & Cone, located in Los Altos, represents clients throughout California, primarily on the San Francisco Peninsula and in Silicon Valley — in communities such as Atherton, Cupertino, Los Altos, Menlo Park, Mountain View, Palo Alto, Portola Valley, Redwood City, San Jose, Sunnyvale, and Woodside.