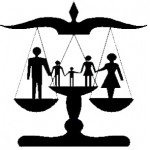 At Di Maria & Cone, our practice is exclusively devoted to family law. In addition to representing people in divorce proceedings, we also represent people who are planning to marry and want a premarital agreement, people who are married and want a post-marital agreement and unmarried parents concerning custody issues. Our years of experience allows us to quickly and competently evaluate your case and to focus on you as a person.
Getting to know you as a person is imperative in winning favorable settlements inside or outside court. Our goal is to truly get to know each new client as a unique person so we can zealously represent him or her to opposing counsel and before a judge. Each client is unique and has different goals and needs. By taking time with each client, we are in a better position to assess their case, provide realistic expectations and competently represent them. We are compassionate about our clients' situations and passionate about family law.
Please contact our office when you are ready to move forward with your life. We want to help!
If a trial or other legal proceeding is necessary, we will prepare you and the case carefully. We represent clients throughout the San Francisco Peninsula and South Bay Area with any family law issue, including:
Premarital Agreements
High net worth individuals and other people contemplating marriage frequently wish to protect assets they have acquired prior to marriage, provide for spousal support in the event of divorce, determine each spouse's obligation for debts, or make other agreements concerning post marital rights of the parties.
Learn More >>
Divorce
We help our clients survive—and then give them tools to thrive—during difficult and complicated divorces. Our years of experience in litigating and settling divorces help us competently evaluate and handle even the most complicated cases.
Learn More >>
Property Division
California law regarding community and separate property can be complicated. Our experience allows us to competently analyze and advocate as to your rights in property owned by either spouse during marriage, including company stock options (whether vested or not), pensions and retirement plans, other employment benefits, real property, intellectual property assets and business interests. We will assemble information and legal research to determine whether an asset should be categorized as community property, separate property or commingled property. We will then assist you in negotiating a settlement or by acting as your trial attorney.
Learn More >>
Child Custody and Visitation
Child custody and visitation can be  an issue in divorce proceedings, proceedings between unmarried parents and in proceedings between third parties and one or both parents. Our firm has always had a strong practice in representing parents who are having conflicts with the other parent concerning the care of and time with their children. We try to help our clients through this very difficult time with compassion, skill and strong advocacy and will advise you when we think a certain action would be detrimental to your child.
Learn More >>
Spousal and Child Support
California law requires both parents to support their minor children, whether the parents were ever married or not.. The amount of child support is determined by the difference in the parties' incomes, the amount of time the child spends with each party, and the expenses necessary for child care, medical care, educational and other expenses.
A spouse has the obligation to support the other spouse. The amount and duration of spousal support (also known as "alimony") depends on numerous factors set by statute. The court may consider the difference between the earnings and assets of the parties.
As part of spousal support the wealthier spouse may be required  to contribute to payment of the other spouse's attorney's fee to level the playing field between the them.
Learn More >>
Domestic Violence
Domestic violence has become an issue in many divorces, as well as other legal proceedings. A finding that a person has committed domestic violence can affect many rights, including the right to work in certain jobs and the right to custody and visitation of children. Although we do not represent defendants charged with the crime of domestic violence, we will assist you in obtaining or defending against domestic violence restraining orders or civil harassment orders.
Learn More >>
At Di Maria & Cone, we understand the impact family conflicts will have in the lives of real people for years to come. This is why as family law attorneys we take the time to get to know each client as a whole person. We help our clients survive—and then give them tools to thrive—during difficult and complicated divorces.  Our goal is to form a strong relationship with each client. In the casual, comfortable atmosphere of our office, we will sit down with you to fully understand your concerns and offer sound legal advice. We will keep you informed and return phone calls as soon as possible.
Di Maria & Cone
628 Cuesta Drive
Los Altos, CA 94024
Phone: (650) 321-4460
Fax: (650) 321-0632
Di Maria & Cone, located in Los Altos, represents clients throughout California, primarily on the San Francisco Peninsula and in Silicon Valley — in communities such as Atherton, Cupertino, Los Altos, Menlo Park, Mountain View, Palo Alto, Portola Valley, Redwood City, San Jose, Sunnyvale, and Woodside.