If you are in a situation that requires legal counsel, you might feel overwhelmed as you begin your search for suitable representation. There are many legal professionals touting many different things making it hard to determine what is best for your needs. Knowing what to look for is crucial to ensure you retain an attorney you can trust.
Phone a friend—Do you know any attorneys well enough that you could call them and ask an opinion regarding the best lawyer for your case? A reputable lawyer will have no problem referring you to another colleague who can handle your case.
Family—If you have had family members who have used an attorney, they might also be able to point you in the right direction. Ask them their experience with the attorney and if they would recommend them to others.
Internet search—In the year 2017, the internet is a valuable tool to find an attorney. Do a search of attorneys in your geographic area who practice law in the area you need assistance. In addition, look on legal sites such as findlaw.com, lawyers.com,  AVVO or Super Lawyers to see how these professionals rank. Yelp and Google also allow consumers to rate professionals and can be used as a barometer for how pleased people have been with their services.
If you are seeking an attorney to represent you in court, keep in mind that lawyers who practice in the same county or area the case will be or has been filed are more likely to be familiar with the judge assigned to the case and the other attorneys involved in the case. Since many attorneys bill for their travel time going to the courthouse you can save some money as well. However, any attorney licensed to practice in California can represent you anywhere in California and sometimes the best attorney for you will not be a local attorney.
State Bar Associations—Every lawyer has to be a member of the State Bar Association in the State they practice law. The bar can provide a list of attorneys in specific legal disciplines. If you want to find out how long the lawyer has been in practice in California and if the lawyer has been disciplined by the State Bar, you can search the attorney's name on the State Bar website, calbar.ca.gov.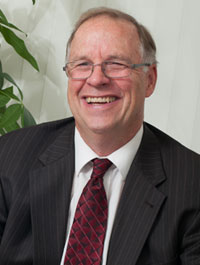 Call an attorney—There is no charge to make a phone call to an attorney's office or in many cases have a consultation meeting with an attorney. Even if there is a charge, finding out whether the attorney is the right fit for you and hearing the attorney's advice can be worth paying for the consultation. Either way, take some time to talk to them about your needs to determine if it is the right fit for you. If you are told that the attorney does not handle matters like yours, you can ask the attorney to tell you what type of lawyer should be looking for and to give you a referral to a lawyer of that type in your area. Do not feel pressured to go with anyone who makes you feel uncomfortable or leads to you believe they are not equipped to handle your legal matter.
Find an attorney you can trust—In the end, you want to pick an attorney you feel you can trust. Someone who will be responsive to you when you call. Someone who knows what they are doing in in the area of practice you are concerned . Contact the Law Office of Di Maria & Cone to discuss your legal needs in family law matters.